Last weekend we had the very fun Wedding Showcase. This is the fist year for this event and it was AMAZING!!! The organizers that I worked with, Candice Lewis with Urban Floral and Nicole Christiansen with Any Occasion did an outstanding job. From the decorations, to the music and ambiance, it was such a fun day! I was even able to help a little bit with the fashion show and that was great fun for me as well.
Serendipity played a HUGE role in the day. They had a great space for their booth overlooking the entire fair, and they did all of the hair and make-up for the "fashion bridal" show. It was incredible to see how they transformed these girls. Three of my past clients were in the fashion show and they all did a great job. You might recognize some of them in the sideshow!
TO SEE A SLIDE SHOW OF THE DAYS FESTIVITIES AND ALL OF THE HAPPY BRIDES CLICK HERE!
My favorite part of the day was seeing all of these young hip brides come through. We had so many willing and fun participants in our "Happiest Bride Contest". The contest was for a free bridal or engagement and all day wedding coverage for FREE FREE FREE FREE!!! No strings attached! So, before we go any further, let me announce the big winner of our FREE wedding package.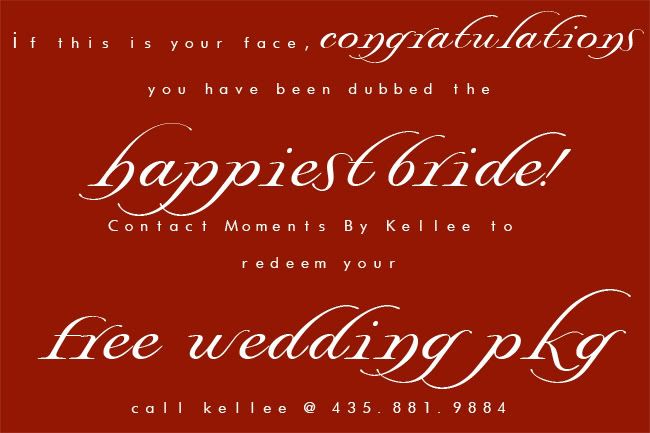 This is my fun booth. I loved my space, the lighting was so interesting! There were colored spot lights shining in all directions and it seemed like everything was just glowing...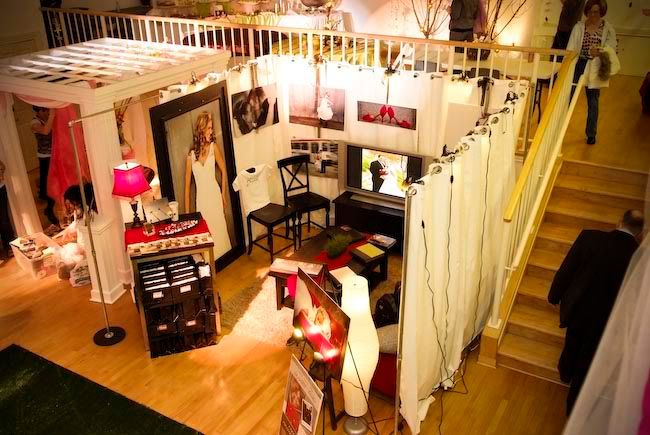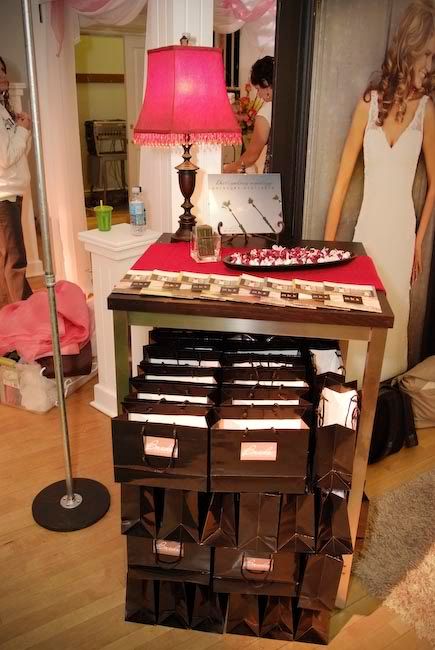 This is my good friend Celeste who came with her sister who is getting married in about a month.
This was Serendipities staging area...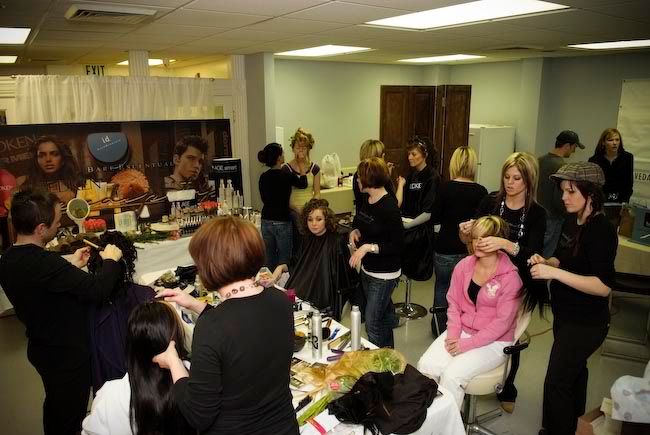 The girls enjoying the fashion show!
This is Nicole and Candice. They are so cute!